Grant Dollars at Work
Stories and highlights from ministries receiving Grand Canyon Synod Grants in 2019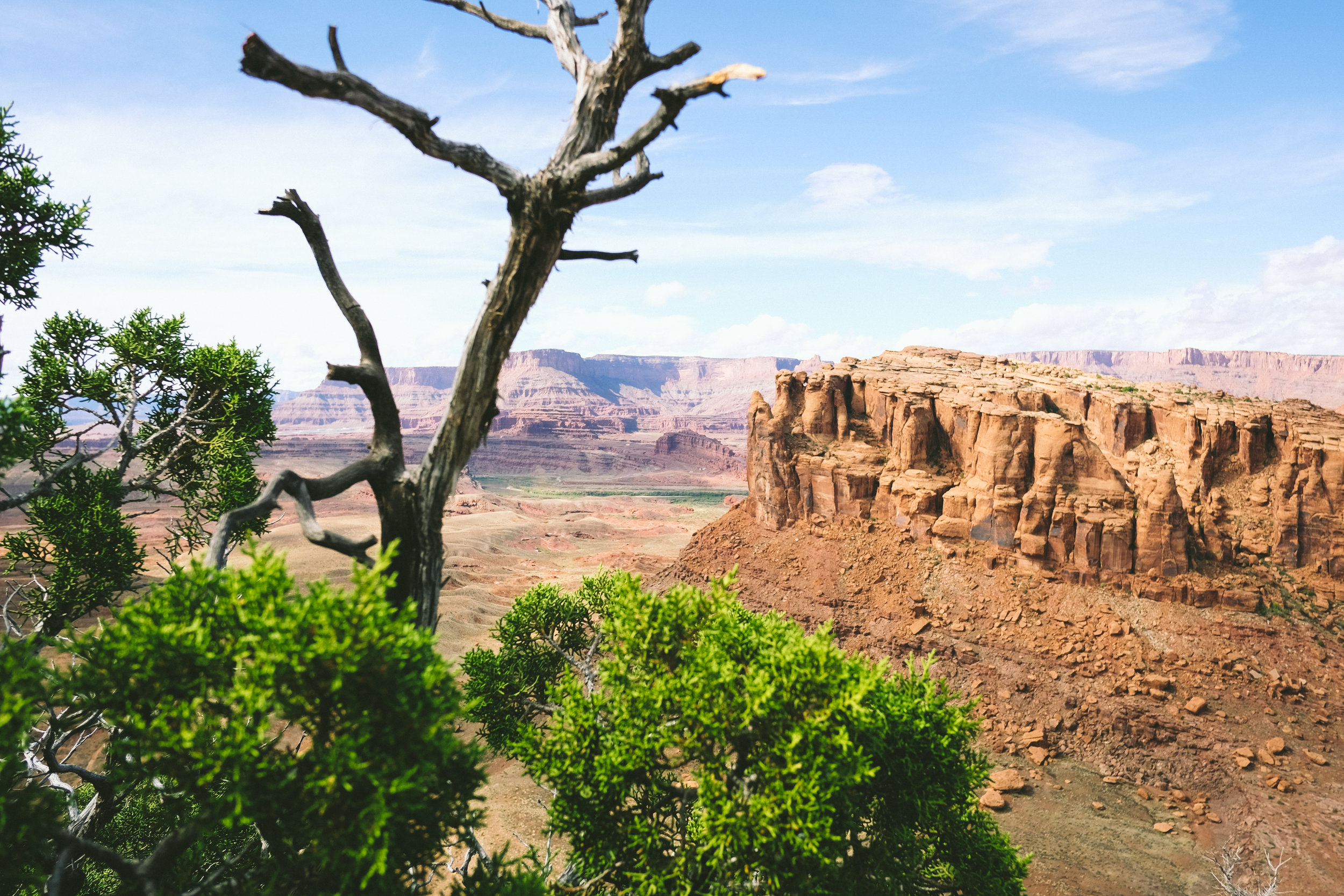 Native American Urban Ministry (NAUM)
Phoenix, AZ
One amazing thing is Native American Urban Ministry (NAUM). In our visit during Saturday worship, we heard of addictions and celebrated recovery. We heard of being lost and finding a home at NAUM. We heard of brokenness and God's healing.
One leader, Renee spoke of how this ministry not only had helped her maintain recovery, but how God was piecing her life back together. We got to hear her share that she was finally getting her GED and at the same time, her oldest daughter, Cheyenne, was graduating high school. Renee was awarded a scholarship to attend community college and will use this as a steppingstone for her dream--becoming a substance abuse counselor. On May 25, 2019 the community of NAUM celebrated Renee's GED and her daughter Cheyenne, graduating from Central High School.
NAUM is a Synodically Authorized Worshipping Community (SAWC) of the Grand Canyon Synod. Their ministry is possible through the grants they receive from the ELCA Domestic Mission Unit and the Grand Canyon Synod—and that's YOU.
Tucson, AZ
One positive result has been some our new people taking the initiative to invite people and do evangelism themselves. They are not finding unchurched, urban, young adults a whole lot easier to invite to church than I do as a pastor, but they do get a better response. One member goes to raves and invites people there. And, believe it or not, had brought several totally non-Christian people to Open Space this way.
Our "Paint Nights" have, over time, built up a good reputation in the community, and are starting to sell themselves, meaning that we no longer need to invest much advertising money into them.
We are also on track to continue several mural paintings, scrap can battles, and live graffiti art shows. These serve to get our name out in the community, and build relationships with the unchurched. They also build connections with other churches.
Tucson, AZ
Since the beginning of the year, SJB has hosted two fundraiser events (Three Kings Day and Day of the children) and two courses on Hispanic Lutheran traditions (Christmas and Lent Hispanic Traditions) which were open to the public for a small fee. These events served as fundraisers and outreach to our community since all events welcomed the surrounding community.
We expect an increase in membership since the fundraisers and the community meal have brought new families to our services and most have repeated their visits. We are hopeful for our future and the growth of Lutherans in the Hispanic community.
Emmanuel Sudanese Lutheran Fellowship
Glendale, AZ
Provides Saturday School for children to learn the Bible, hymnals and songs in both the English and Dinka languages.
Prescott Valley, AZ
Feed the Hungry Program serves 125-145 hot meals on the second Friday of each month to anyone in the community who is hungry. In addition to serving meals in the Fellowship Hall on meal day, extra meals are cooked and delivered to three Missions – Project Aware for homeless veterans, Gospel Mission for moms with kids in transition, and a Homeless shelter in Prescott Valley. Guests at the meal may also take a container and sack lunch for later meals.
Quartzsite, AZ
Carol's Closet Ministry distributes clothing to those in need at no cost to the client. This is done in conjunction with the Community Food Bank. Members of the congregation initiated the closet ministry, purchased clothing racks and other equipment, renovated the building, and staff Carol's Closet.
Chandler, AZ
Adventure Break Camp was held March 18-25, 2019. Although we didn't have the numbers we were hoping for, the children we had were new to our community and they had a wonderful time. We look forward to following up with them and continuing to invite them to events at Holy Trinity. Another Break Camp is planned for the fall.
Peoria, AZ
Touching Heart of the Youth project grant monies were used for youth events. In October, Celebration Church held "Trunk or Treat" where bounce houses were rented, and congregation members gave out candy. The whole purpose was to get outside of our building and make our presence known to the community. Most of the people who walked through the church's parking lot were part of the surrounding community.
Then in April, the congregation had an "Easter Egg Hunt." This event had a two-fold purpose. The first was, again, to get outside of the building and connect with the community. The second was to promote the incoming preschool, which is also for the surrounding community.
As for the youth program, we have enriched Sunday school for youth, done youth service projects at Grace Lutheran, and gone on youth social outings. On average, we've had about a dozen youth go per event. We expect to connect with other churches, in the upcoming year, to provide a better experience for them.
The Engaging Youth Project Grant was used to paint the classrooms in our education wing. As you will see in the video, this project is complete. We patched up, primed, and painted all the classroom walls and hallways. These rooms will be used primarily to host Agape Preschool. When they are not using them, Christian education and community groups will use them.
Fountain Hills, AZ
Added a second worship service on Saturdays from January-March, 2019. During the winter months, New Journey's worship space is packed, so there is no room for new people. And, we were looking for a way to reach out to people who were not interested in the Sunday morning liturgical worship but interested in nurturing their relationship with God and with others. The Saturday service was more contemplative and casual in style.
We averaged 15 people in worship on Saturdays and our people on Sunday morning worship also increased. We did draw new members from the Rio Verde community north of Fountain Hills as well as guests from Fountain Hills. We also discovered that members who usually worshipped on Sunday morning attended on Saturday if they knew they were going to be out of town on Sunday. People who worshipped regularly on Saturday expressed an appreciation for the contemplative style as well as the less formal liturgical style.
It was also my desire, though not stated in the original application, for participants in the Saturday worship to expand their understanding and experience of worship to include service. As I often said to worshippers, we usually think worship leads us out into service. One Saturday a month, the service project will be our worship. The response to the integration of worship and service was very positive.
People responded so positively in general that, though our average attendance was 15, below the goal of 18-20, it is our intention to offer this second service in January-March, 2020. We believe it will take a couple of years to discover its capacity.
Global Engagement Team
Grand Canyon Synod
One of the goals of this team and purpose for this grant is to deepen our companion church relationship with the Lutheran Church in Senegal (ELS). This Young Adult exchange is doing just that. When we hosted Pierre (the president of the Youth in Senegal) and four other guests, they connected with 12 congregations from Sedona to Phoenix to Tucson. In addition, they worked with Casa Soup Kitchen and LSS-SW.
Young adults from our synod were also impacted. Campus ministries at U of A and ASU interacted with our guests and learned about Senegal. Plus, various young adults from the congregation involved spent time creating relationships. There is now a facebook page dedicated to this companion church relationship.
The second half of the exchange is taking place in July. Four young people from the Grand Canyon Synod will spend a little over a week with our companion church. Stay tuned for highlights from their trip to Senegal!
Rock Point, AZ
Participants are growing accustomed to telling their story and seeing themselves as a part of God's story in this time and place. Visitors to the Mission are also engaging with local folks in conversation and sharing. Guests who have come to "eat and run" in the past are sticking around to talk. The conversation and encouragement is especially helpful to the elderly.
Iglesia Santa Trinidad
Chandler, AZ
Grant funds have been utilized to purchase Spanish Bibles for future Spanish bible study. We have also used the funds for PR including flyers for advertising: Wednesday Kids, Adventure Break Camp. We also purchased materials for Confirmation, youth programs, mileage, relationship development, and salary for the Mission Developer.
We have reached out to the community through different activities and are building personal relationships from one on ones. Community networking and programing has increased our youth participation by 10. We have also completed 20 one on ones and look forward to completing 40 more by the end of the year.
The political environment has affected some of the one on ones and the trust from some of our neighbors. Because of fears of ICE, many are concerned about meeting in organized groups for fear of being arrested. Through more time and investment in the community we hope to overcome some of these concerns.